Nothing much to see here – just a picture of a beautiful Red Audi Quattro from 1982–1984.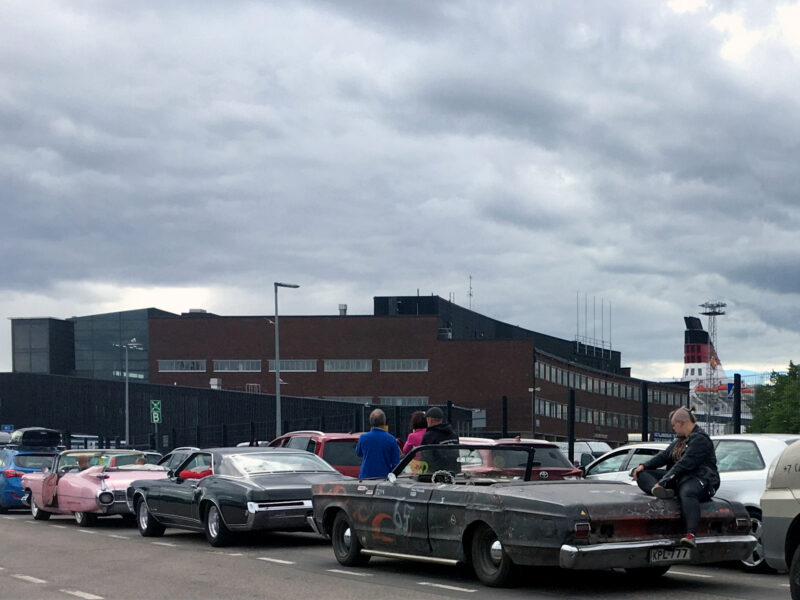 Waiting for the boarding of the ferry to Stockholm we were kind of lucky. Next to us – or actually all around us a number of Classic Cars were waiting with us. Buicks, Chevrolets, Cadillacs, a few Ford Mustang – all there. Beautiful.
Doing a little research we found out that the Classic Cars were heading towards a Classic Car festival in Sweden – the Power Big Meet car show. With about 25.000 cars attending the Power Big Meet is the world's largest classic car show. Find out more on this page at Wikipedia or on the car show's homepage at bigmeet.com.
The Taxi Stand at Airport Tegel on a cold, but beautiful day in November, not too long time after sunrise. In the center of the photo you see the tower of Tegel Airtport – to the right of the tower you can see the main terminal building.
The photo is a HDR I took with my iPhone4 waiting for my plane to Bonn.