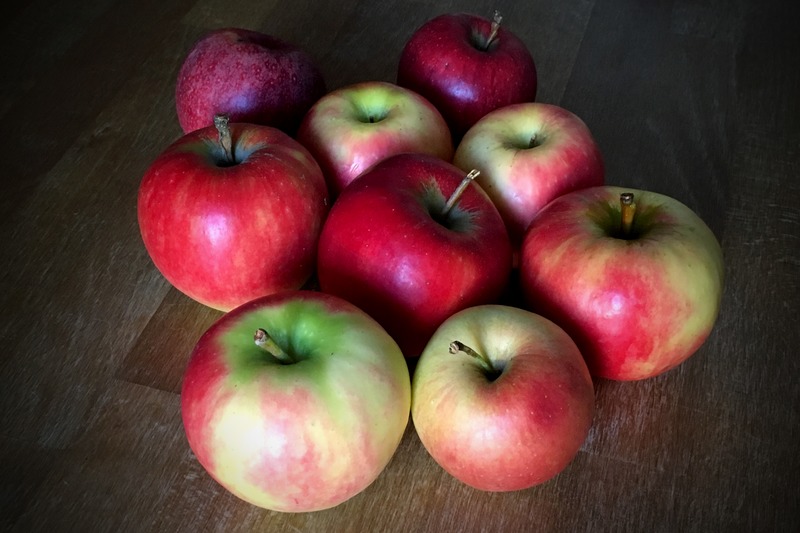 Today it's apple day in the UK – so I take the opportunity to upload some apple photos.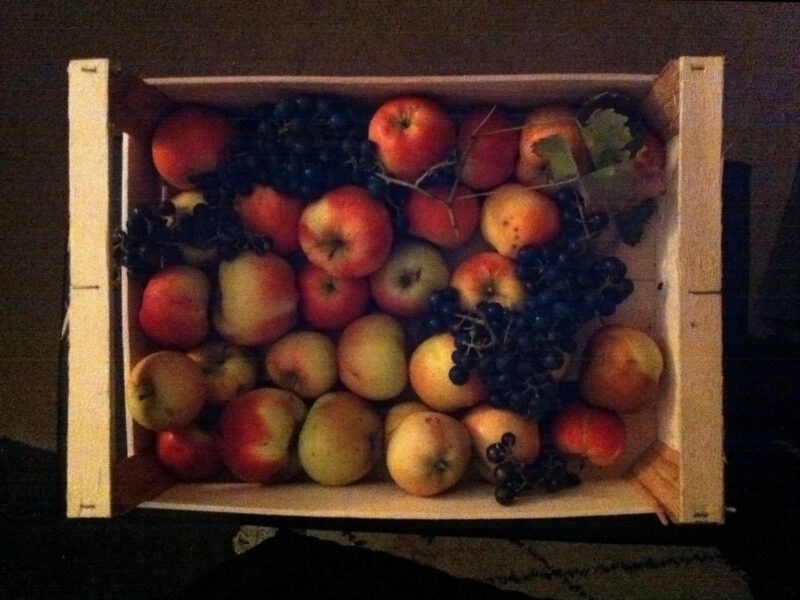 Another accidental still life: Apples and Grapes in a wooden box. The light situation is far from optimal, but I still like the photo for its colors and its fruitfulness. And the darkness somehow also suits the image. I guess.
Sometimes it's like this: you're in the country side, some celebration in a barn, located in a village that is famous for its pears. An empty table that is about to tranform into a buffet soon – and somebody places a few pears randomly on that table. Suddenly you're struck by the beauty of the situation – and the photo turns out to be what I would call an accidental still life. Greatness.